Tories Confirm Land Registry Sell Off
Posted: 7/6/2016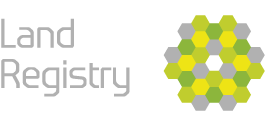 Further to our recent story about the Land Registry being auctioned off to raise money for the Chancellor, it is happening, despite advice from conveyancers around the country.
The government say the sale would "support the delivery of a modern, digitally-based land registration service that will benefit the Land Registry's customers, such as people buying or selling their homes".
The Bill is overall flagged up as supporting the Government's ambition to deliver 1m new homes while protecting "those areas that we value most including the Green Belt".
It will also "further empower local communities" in planning homes and infrastructure.
Neighbourhood planning will be strengthened, while new developments will be speeded up.
Local authorities will not be able to insist on pre-planning conditions being in place before work starts, unless these conditions are absolutely necessary.
Compulsory purchase law is also to be tidied up after years of conflicting cases and outcomes.
Northern Ireland will currently be unaffected as this refers to England & Wales only; hopefully Stormont has more sense!