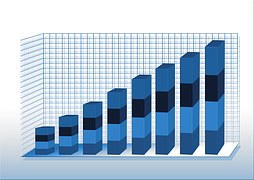 The mortgage market was a whirlwind in March, with an unprecedented level of lending to landlord buyers rushing to beat the Stamp Duty deadline.
Their extraordinary buying and remortgaging spree meant that in the first quarter of this year, they took out 92,700 loans, up 31% compared with the fourth quarter of last year, and up 77% on the first quarter of 2015, the Council of Mortgage Lenders has reported.
Meanwhile, annual house price inflation accelerated in March to 9% across the UK, up from 7.6% in February, says the Office for National Statistics.
But the figure hid deflation of 6.1% in Scotland. In the rest of the UK, house price inflation stood at 10.1% in England, 2.1% in Wales and 6.4% in Northern Ireland.
The average UK "mix-adjusted" house price in March was £292,000.
Again, this hid marked variation – £307,000 in England, £176,000 in Wales, £193,000 in Scotland and £155,000 in Northern Ireland.
London's average house price stood at £552,000 while the north-east's average house price was £158,000.
Excluding London and the south-east, the average UK house price was £221,000.
All the figures are from the Office for National Statistics, which produced its last house price index yesterday.
On June 14, a new UK house price index will be published, which will also replace the Land Registry's monthly survey, bringing to an end the noticeably huge gap in house price data on the two official surveys.
Separately, the picture of a housing market roaring ahead in March – prior to the Stamp Duty surcharge on purchases of second homes – was confirmed by lenders.
The Council of Mortgage Lenders reported 69,800 loans for house purchase, up 45% on February, and a rise of 38% on March 2015.
Home movers and first-time buyers took out 28,100 loans and home movers took out 41,700.
Notably, landlords borrowed £7.1bn worth of mortgages, up 87% month on month, and 163% year-on-year. This came to 45,000 loans in total, up 88% compared with February.
CML director general Paul Smee said: "Activity was distorted in March due to a rush to beat the introduction of changes to Stamp Duty on second properties in April, alongside the seasonal uptick in activity before Easter. While the increases are substantial, these supercharged levels of activity are likely to be temporary and will fall back over the summer months."
Remember if you are selling, our fees are only £500 up to £200,000 and 0.5% thereafter. Marketing from £99. No VAT.