Big fines for non compliant Landlords
Posted: 24/5/2016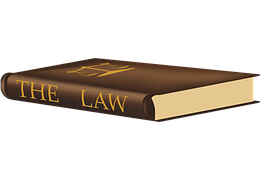 Landlords who are non compliant are being handed big fines. Over the last five years a lot of legislation has come into place affecting residential lettings. And that is in addition to what was already in place. Deposit protection, landlord registration, fire regulations, gas safety, EPCs....the list goes on. Not complying means risking civil or criminal action by the relevant enforcement authority.
In one of the worst cases in the UK, a landlord in Southend was fined £39,000 including costs. Whilst that type of fine is at the extreme end, some landlords still risk enforcement action by not complying with the law - and some landlords are sinply not aware. A landlord who does not manage his or her property legally, is on the back foot if there is ever a tenancy deposit dispute, so it's not just a fine that's at risk.
We began life not as an estate agent who do lettings and management on the side, but as solely a managing agent. So we know how to properly manage homes and how to comply with all the relevant legislation. This keeps our client-landlords out of trouble when it comes to the law. Contact us at keyone@btinternet.com if you would like to discuss property management. Our rates are very reasonable and we charge no VAT saving you 20%.