Brexit warnings: House price crash if we leave
Posted: 23/5/2016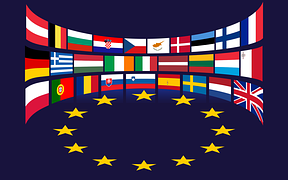 Ratings agency Fitch yesterday warned that house prices could crash by 25% if the UK votes to leave the EU.
The International Monetary Fund has also warned that property prices would go into reverse.
However, a My Home Move survey strongly suggests that estate agents will vote to leave the European Union.
The same survey does however say that the home moving public is much less decided with 53% unsure as to which way to vote.
The survey also found that most people working in the property industry (90%) believe that a lack of stock and high prices have become the new normal.
"Nearly two-thirds of the estate agents and brokers surveyed believe leaving the EU would be positive for the housing market; and 85% of home movers are seeking greater Government assistance for those trying to move up and down the housing ladder.

We hope to bring you a more detailed report before the June referendum.