For Sale To The Highest Bidder: The Land Registry
Posted: 17/5/2016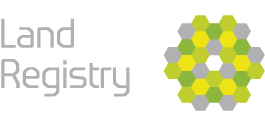 On March 24 this year the Government launched a consultation on moving Land Registry operations to the private sector. That consultation closes on May 26.
The Land Registry is one of the most important of public sector assets that, in the opinion of many legal and property professionals, should never be sold or substantially tampered with. Raising money in this way, in order to reduce the public deficit, is short-sighted and dangerous.
For most people in England and Wales, safe and secure ownership of their property is of paramount importance, for the most obvious of reasons. Their property is their biggest asset and will, in many cases, provide their families with financial security for generations to come.
What goes in GB, normally comes our way in N.Ireland too, so we should be concerned.
The Government's proposal would mean a private company, rather than the impartial and statutory Land Registry, would be adjudicating title on transactions between other private companies, on the land rights of citizens, of mortgage lenders, and local and central government. This makes no sense.
A few points to consider:
The Land Registry underpins property ownership worth £4 trillion across England and Wales including £1 trillion of mortgages
The Land Registry holds over 24m titles of land
It should remain under impartial control
It provides a guaranteed register of interests in land
It is run at no cost to the Exchequer
A new owner is likely to want to increase prices
A new owner would seek to increase profits and is likely to want to 'streamline' services
A new owner would effectively have a monopoly market
With property fraud on the increase and the Land Registry in many cases the last barrier to a fraud being perpetrated, the continued first-class service being provided is vital
Selling the Land Registry is financially very short-sighted. It already makes a substantial profit. With a very modest increase in the cost of some of the services provided, that profit could increase
The Land Registry being run by a new owner might not be as efficient, causing delays in registrations and other applications, resulting in more transactions falling through.
Never has the expression' if it isn't broken, don't fix it' come to mind so readily. If you are opposed to the privatisation of the Land Reistry please sign the petition (and ask others to do the same). Note: Key One Property takes no responsibility for external links.