One Third of Asking Prices Slashed - What ?????
Posted: 12/5/2016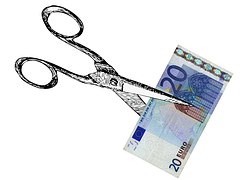 Original asking prices are being chopped by over £25,000, Zoopla has reported.
The average discount, says the portal, is now £25,265 compared with the typical reduction of £21,570 in January.
Almost one third – 29% – of properties on Zoopla have had their asking price cut at least once.
Now Zoopla really don't count in Northern Ireland, so these are really GB prices. We don't have NI figures but we think that there may well be a similarity and we know why!
When home owners want to sell they usually get about three estate agents out to give valuations. But this is a chance for agents to get the seller's business. It has been well proven that many sellers fall for the old over-valuation trick used by many agents. This is where an agent will deliberately inflate what they think your house is worth so you will list it with them. Don't think you would fall for it? Think again, as sellers will more often than not, put their property up for sale with the agent that gave them the highest valuation. Then they can't sell, usually because they can't get the viewers, and a few months later suggest a reduction. We see this time and time again.
At Key One, we give honest valuations to sellers but we sometimes see that the vendor lists their property with another agent as they gave them a higher valuation. Guess what? The property doesn't sell at the higher price, and it is reduced. But by that stage the seller has lost the advantage as the maximum interest in a property is generally within the first six weeks of marketing. It doesn't matter to the agent as they have your marketing fee and sellers are not inclined to re-list a property with another agent and pay a second fee.
We will give you an honest assessment of value, not an inflated price. We don't want your business if your listing price is too high, it is a waste of our time and your money.
KEY ONE PROPERTY FEES: LIST FROM £99 SALE FEE FROM £500. NO VAT.
Subject to our normal terms and conditions that you see before you pay.