No 13 blights property prices !
Posted: 17/11/2021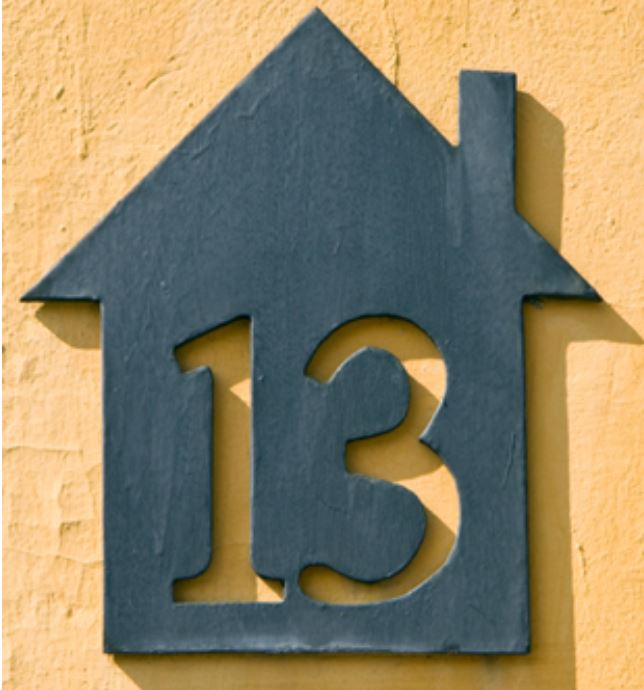 Having the no13 in your address reduces the price you will get for your property according to new research. The research of Land Registry information actually puts an exact figure on the difference: £15,750, i.e. properties with the no13 in their address were sold at £15750 less, on average. The only area not effected is London (they mustn't be as superstitious as the rest of the UK). Regardless of what number your property is we have one that you will like: 0.5 - that's the percentage we charge to sell homes and yes that is half the price of many other agents. In fact as that includes VAT, it can work out at less than half price. 
Sale fee subject to min fee £500, t&cs. Research by Bective.