Young Home Owners Fall By 1/3rd
Posted: 11/5/2016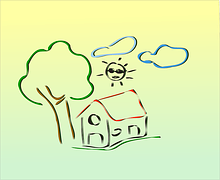 The number of younger people who are home owners has fallen by over a third in the last 20 years, the housing minister has confirmed.
Brandon Lewis was giving a reply to Tory MP Julian Sturdy, who represents York Outer.
Sturdy asked what assessment had been made of the potential effect of the starter home scheme on the level of home ownership among people aged under 40.
Lewis replied: "Over the last twenty years, the proportion of under 40-year-olds who own their home has fallen by over a third from 61% to 38%, and the average house price to earnings ratio for successful first-time buyers is now 4.3 compared to 2.7 in 1993.
"The Government is determined to change this and ensure that more young people can afford to buy their own home. That's why we are committed to building 200,000 starter homes to provide affordable homes for purchase with a minimum 20% discount for first-time buyers under the age of 40.