New Big Mortgage Lender In Town: Bank of Mum & Dad
Posted: 10/5/2016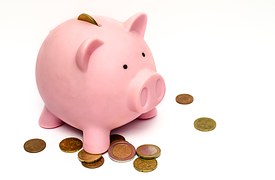 Parents in the UK are lending their children more money than ever before to help them get onto the property ladder, with the squeezed finances of youngsters and the increasing house prices meaning fewer can afford to get a footing on the property ladder on their own. 

According to research from Legal & General, forecasting the outlook for 2016, parents are set to lend a collective £5 billion to their offspring for house deposits this year alone. This will mean some 300,000 homes being purchased through mortgages obtained using parents' money, worth a collective £77 billion.

What this means for the property market is that the so-called 'Bank of Mum and Dad' has now become a top ten lender in the UK property market, with cash coming from parents having a hand in at least 25 per cent of home sales this year. 

"The Bank of Mum and Dad plays an increasingly vital role in helping young people take their early steps on the housing ladder," said Nigel Wilson, chief executive officer of Legal & General.

"People will always want to help family members as it is a natural thing to do. Relying so heavily on the Bank of Mum and Dad however risks increasing inequality as many young people today are not lucky enough to be able to access parental support when buying a home, or can't afford to buy even with parental help," he added. 

Mr Wilson said that young people in general these days do not enjoy the favourable conditions that those who came generations before them did. Parents and grandparents were often able to access finance easily and were able to get onto the property ladder for much less thanks to the wealth of cheaper homes available. 

"We have a supply problem in housing as we are simply not building enough houses. We need to build more, especially as the Bank of Mum and Dad could soon start to experience a funding crisis of its own," Mr Wilson concluded.