How to choose an estate agent in Northern Ireland
Posted: 14/6/2021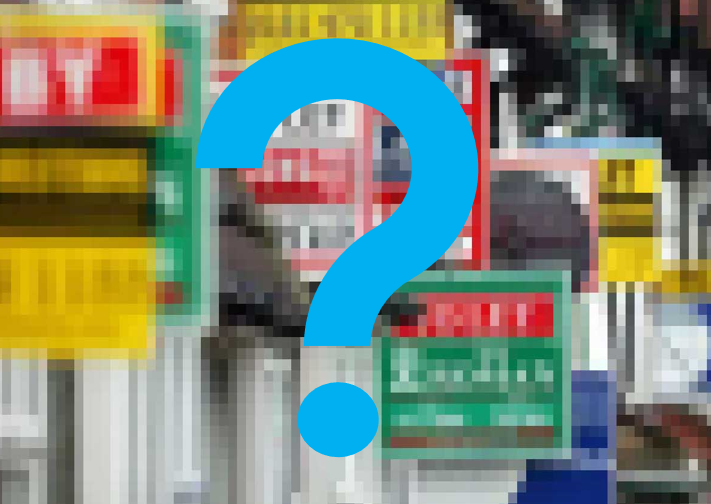 Thinking of selling your home? How do you choose an agent? Let us help you with what's important and what's not so important with our top 10 points to consider:
1) Market Exposure: To obtain the best price, your agent must list your property where it matters to maximise targeting of prospective buyers: Propertynews.com and Propertypal.com. Yes boards can be very helpful but over 90% of enquiries come initially from the internet. Forget about where your agent's office is located - who on earth visits estate agency offices now to find a property? At Key One we advertise on both sites. More viewers = more possibility of obtaining the best price.
2) Accessibility: What we mean is how accessible is your agent to viewers and bidders? Will the agent be able to respond quickly to viewing requests and offers? At Key One, we have a 24/7 service which means that whenever we are called, including evenings and weekends, we will have a real person to speak to you. If you ask us to conduct your viewings, we also offer evening and weekend appointments. In the last five years, at least some part of the our negotiation in selling every property has been conducted outside normal business hours. Why is this so important? Because not everyone has the time to speak during the working week. Spending more time talking to prospective buyers can result in you obtaining a better price.
3) Valuation: Over-valuation still goes on and it gives the industry a bad name. Some agents will over-value a property and the vendor lists it with them instead of an agent who gave a low valuation in the expectation that they will obtain a better price. Over-valued properties get far less viewers and end up usually being reduced. This typically leads to a lower price being attained than if it were listed a more appropriate one. Don't fall for this trick. At Key One, we will give you an honest valuation - we don't want to list your property at an over-inflated value as it is just a waste of our time and yours.
4) Fees: Most agents will offer a fairly identical service with just a few variations. So why would you pay so much more? No buyer is going to pay you more money for your home just because you are paying more fees. Many agents charge 1% + VAT. At Key One we charge 0.5% inc VAT*. As an example, if your property sells for £150,000 you  pay us just £750 instead of £1,800. That's over £1,000 of a saving!
5) T&Cs: Might seem a bit trivial but a good agent will have comprehensive terms and conditions that clearly explain all charges. 
6) Reviews & Recommendations: Reviews can be very helpful but unfortunately it has been proven lately that some reviews have been false or inaccurate such as a recent case involving Trust Pilot. In Northern Ireland we really do go for word of mouth and that's not a bad thing. About 90% of our business at Key One is through recommendation which we're very proud of.
7) Same Agent for Buying & Selling: Some vendors list their property with an agent who is selling the home they want to buy. They think that will increase the chance of them getting that home. But agents are expressly prohibited from favouring offers or bidders in this way. Ask yourself is that how you want the agent to conduct your sale?
8) Redress & Insurance: Agents must belong to an authorised redress scheme - check that out first. Also your agent also should have professional indemnity insurance - as part of your selection process you can ask more detail on that. If you get brushed off, walk away. 
 9) Pushy Agents: Did you find the agent a bit too pushy? Did it put you off? If so imagine you were a viewer or prospective buyer of your home. Pushy agents can put off viewers and bidders but worse, if they push them into offering a price they weren't happy with, the whole sale could fall through later.
10) Big or Small? Is it better to go with a large or small agent? Big agents can give the illusion that they can somehow magic up more viewers or a better price. They can't. All agents who advertise on Propertynews.com and Propertypal.com will be giving you the same amount of market exposure. Anyway, large agents with lots of properties on their books, is that good for your sale? At Key One we deliberately limit the number of properties that we have for sale at any one time to ensure that give our vendors the time their sale deserves. 
 *Our fees are subject to our t&cs and a minimum fee of £500.