Many landlords 'will stop renting to tenants on Universal Credit'
Posted: 5/5/2016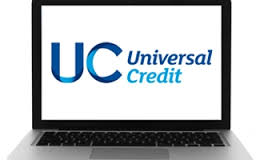 The Government's new Universal Credit payments could have a disastrous impact on the private rented sector, with more and more landlords refusing to let to tenants on benefits.
The warning comes from the Residential Landlords Association.
It says landlords are frustrated with the new system, which sees benefits paid directly to claimants, who are then responsible for paying their own bills, including rent.
The RLA says its members have criticised the way the Department for Work and Pensions has handled their enquiries and say that the process for requesting direct payments from the Government is too long.
One landlord who responded to the RLA survey said: "The Universal Credit system is mysterious, unresponsive and devoid of communication.
"I have made three applications. I received one payment but no statement, and I have no idea what the payment was for. I have not received any communication in response to the other applications.
"There are very long delays which are unacceptable as arrears mount and I still have to pay the mortgage with no rent income. This is a disaster and will result in increased homelessness."
The transfer from Local Housing Allowance to Universal Credit has also been slammed, with complaints about missing and delayed payments leaving tenants in arrears.
The RLA says "the problems are so extreme many landlords say they will no longer rent to any benefit claimants".
One landlord who responded to the consultation said: "I will stop renting to people on Universal Credit as I won't get rent to cover mortgage payments.
"The system whereby tenants get payment rather than the landlord is shambolic, universally disliked, makes tenants vulnerable to addictions and homelessness and prevents landlords from renting to people in receipt."
Richard Jones, RLA policy adviser and company secretary, said: "Universal Credit and associated reforms make it harder to rent to people on low incomes or housing benefit and we have a body of evidence that the changes are making it harder for people in difficult situations to get their lives back on track.
"We acknowledge that the Department for Work and Pensions has taken some action to correct things, but there is still a lot of work to be done.
"The issue is whether the DWP can deal with the scale of these issues, given that they have only been dealing with the simple cases so far."
The RLA is currently organising meetings with Government officials to discuss Universal Credit.
Key One Property has already made representations to the Stormont Executive against the introduction in Northern Ireland.