What landlords need to know about disabled tenants
Posted: 2/1/2021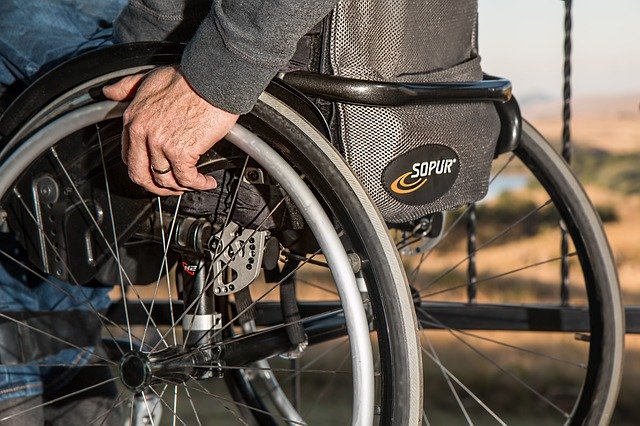 Landlords need to be aware of disability discrimination laws, particularly when it comes to accepting or rejecting a tenant, and where a tenant with a disability requests an adjustment to the property. If you are one of our clients, we will keep you right on these issues.
Like other businesses, landlords are forbidden from discriminating on the basis of certain protected criteria, one of which is disability. In the real world, very few landlords, if any, are likely to discriminate actively against disabled tenants. Indirect discrimination is however, another matter and landlords need to keep the law in mind to avoid it.
A quick guide to discrimination
In very simple terms, direct discrimination is when a person actively discriminates against another person based on protected criteria. Indirect discrimination is essentially when a general policy or action causes disproportionate hardship to a person or people identified as having a protected criterion.
The issue of tenants on benefits
It is illegal to place a blanket ban on accepting tenants on benefits. The courts have ruled that this qualifies as indirect discrimination. Essentially, the argument is that it frequently causes disproportionate hardship to people identified as having a protected criterion.
For completeness, this does not mean that landlords are forced to accept all tenants on benefits. It means that landlords cannot decline tenants just because they are on benefits.
The recent ruling also calls into question the policies of some mortgage providers and insurers, where they prohibit or increase the charge in the case of tenants on benefits. 
The issue of reasonable adaptations
There is no hard-and-fast definition of what constitutes a "reasonable adaptation".
As a rule of thumb, anything which qualifies as an "auxiliary aid" would be considered a reasonable adaptation under any circumstances. In simple terms, "auxiliary aids" are aids which do not change the fundamental structure of the property. This might include door handles; drawer handles and taps. It would probably include grab rails.
There is, however, nothing to stop tenants from requesting further adaptations and landlords must not refuse them without good reason. Cost-effectiveness could be a justification for turning down their request, but this would have to be put in context.
For example, if a tenant was willing to sign a long-term lease then they might have a better case for arguing that the adaptation was reasonable and hence justified. Yet again, there is no "one-size-fits-all" answer to this. A lot will depend on the nature of the property and hence how difficult it is to adapt it. For example, a historic property will probably be more of a challenge than a modern one.
Financing adaptations
Landlords must finance the cost of adaptations and cannot directly pass them on to the tenant. There is, of course, nothing to stop landlords from increasing the rent as soon as the tenancy agreement permits.
It may, however, be possible for landlords to apply for a government grant to make adaptations for their disabled tenants. The Disabled Facilities Grant Scheme exists to help finance the cost of adapting homes so people with disabilities can live independently.
Alternatively, landlords can bypass the issue, or a lot of it, by looking for properties which are already accessibility friendly. These tend to be modern properties, although, at present, even modern properties vary on how well they meet accessibility needs.
The government is, however, holding a public consultation on how to address this. It seems very likely that builders will be required to improve their standards, which will have a knock-on impact across the sector.
 Key One Property can take care of all of these issues with our fully comprehensive management service. Our fees are low and VAT free.