House prices rising at their fastest rate for 12 years
Posted: 1/5/2016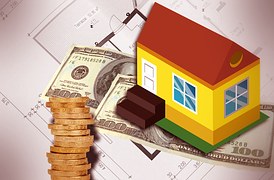 House prices rose at the fastest quarterly rate for 12 years as investors looked to higher yielding cities with cheaper property, Hometrack data has revealed.
The valuation business's UK Cities Index for March showed average house prices rose 4.2% in the first three months of 2016, the fastest quarterly rate for 12 years.
Liverpool saw the biggest quarterly increase of any city at 4.1% to £113,100 as buy-to-let investors sought areas with higher yields to beat impending mortgage interest relief changes, Hometrack said.
Cardiff also saw a 3.5% quarterly boost to £191,300.
Richard Donnell, insight director for Hometrack, explained: "The acceleration in growth in the last quarter has, in part, been down to stronger demand from investors, especially those searching for higher yielding property and seeking to beat the Stamp Duty deadline."
Donnell added: "We believe house prices will continue to rise but a moderation in investor demand and greater caution in the run-up to the EU referendum will limit further acceleration in prices.
"Most likely the rate of growth will slow more rapidly in high-value, low-yielding cities such as London where prices will be more responsive to weaker investor demand."
If you are interested in becoming a Buy-To-Let investor we at Key One Property can guide you all the way from buying to renting and managing.