Dodgy Home Owners Could Have Property Seized
Posted: 30/4/2016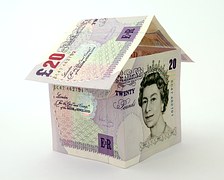 Suspected money launderers could have their money and properties seized if they cannot prove that their wealth is legitimate.
Home Secretary Theresa May is to consult on new 'unexplained wealth' orders, which would give extra responsibilities to estate agents and lawyers.
Thing is, the legilsation was put into place for this is 2002 under the Proceeds of Crime Act (POCA). And HMRC have long been making assessments based on  the acquisition of property from unexplained funds. With POCA however the courts overturned, in part, the original intent of the legislation which was if you you were found with unexplained cash or property it could be seized; the crown now has to prove criminality in almost all cases.