Evictions after just 2 weeks : campaign
Posted: 9/10/2020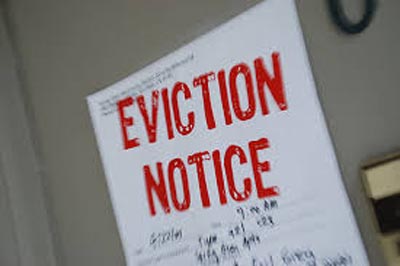 A petition calling for evictions after two weeks' rent arrears has attracted more than 6,400 signatures so far. See below if you wish to add your name to this.
Property investor Ranjan Bhattacharya has launched an official petition calling on the government to enable landlords to start evictions once a tenant falls more than two weeks behind in their rent.
The government has been under growing pressure to protect tenants from the threat of losing their homes during the coronavirus pandemic, following the end of the temporary ban on landlords evicting tenants, but Bhattacharya wants to see more done to help buy-to-let landlords.
Buy-to-let landlords could be facing up to two years without rent due to the government's decision to introduce a six-month eviction ban, the National Residential Landlords Association (NRLA) recently calculated.
Tenants across the UK are facing months of rent arrear payments as a consequence of the existing pandemic.
Until recently, tenants unable to pay their rent were protected from eviction.
The NRLA has penned a letter to the prime minister requesting that the government immediately address the existing situation, which many investors see as being unsustainable, especially in light of the fact that repossession cases on the grounds of rent arrears will not be treated as a priority until tenants have built over a year's worth of rent debts.
Added to this is the six months' notice that landlords now have to give. Where the case is disputed, even before the pandemic, courts were taking an average of nearly six months to deal with cases, with the backlog now likely to be longer.
Bhattacharya said: "There are laws in place to protect shop keepers large and small. Not paying rent is also theft with the Landlord being the victim.
"In Australia, tenants can be evicted for being 14 days in arrears with rent. Let's have that system here [in the UK]."
He continued: "The current system is unfair to landlords. If a tenant doesn't pay rent then it can take a year for Landlord to regain procession. In that time the landlord still has to pay mortgage and other costs. This can ruin many small-scale landlords.
"Furthermore, it incentives landlords to only rent their properties to tenants with higher than average income who are likely to care about getting a bad credit rating.
"Let's have an Australian style system which aims to be neutral between landlord and tenant."
The petition, which you can view by clicking here, will need 10,000 signatures in order to get a response from the government.