Boris Johnston pledges to 'fix the problem of unaffordable deposits'
Posted: 8/10/2020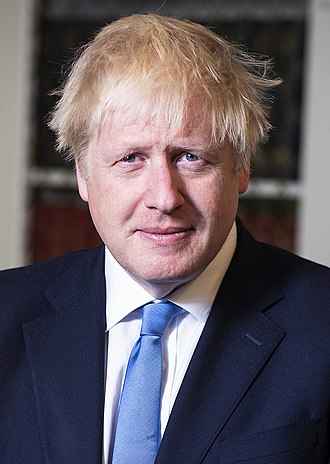 Boris Johnson has vowed to create "Generation Buy" with low-deposit mortgages to help get young people onto the housing ladder.
A growing number of buyers are looking to take advantage of ultra-low borrowing rates and the government's stamp duty holiday on home purchases, due to expire next March, but first-time buyer demand and their ability to purchase property is starting to be impacted by Covid-19, the recession, and reduced availability of higher loan to value (LTV) mortgages.
Mortgage approvals rose sharply in August to hit their highest monthly level for almost 13 years, increasing from 66,300 in July to 84,700 in August, but there was a drop in the percentage of first-time purchasers, according to the latest data from the Bank of England.
First-time have been a driving force of housing sales over the last decade, but lower availability of higher LTV mortgages mean that many would-be purchasers are finding it harder to get a foot on the property ladder, as the gap between income and house prices continues to rise, and that is something Johnson wants to address.
The prime minister took part in an interview with The Times in which vowed to "fix the problem of unaffordable deposits" that prevent many people from being able to buy property.
He told the newspaper: "I think a huge, huge number of people feel totally excluded from capitalism, from the idea of home ownership, which is so vital for our society.
"And we're going to fix that – 'Generation Buy' is what we're going for."
The latest forecast from Zoopla shows that the share of homes purchased by first-time buyers in the UK looks likely to drop for the first time in five years – making up around 33.9% of property purchases in the UK for 2020, down from a 10-year high of 34.9% in 2019.
Weaker demand among first-time buyers correlates directly with when lenders started to withdraw high LTV mortgage products in early June.
Last year, around a fifth of all mortgages for property purchase were at or above 90% LTV. Reduced availability of mortgages at or over 90% LTV is a key factor behind weakening first-time buyer demand.
The PM recognises lower LTV mortgages are needed to help people get on to the property, "even if they only have a very small amount to pay by way of deposit", and by removing stress tests banks can offer 95% mortgage loans.
Since the financial crash in 2008, banks are required to stress-test mortgage applicants, to ensure they are not borrowing more than they can afford.
However, Johnson believes that the reintroduction of low-deposit mortgages could be "absolutely revolutionary" for young people.
The Times reports that Johnson asked ministers to work on plans encouraging long-term fixed-rate mortgages with 5% deposits.
It comes after the government last month unveiled a £12.2bn plan to develop up to 180,000 affordable homes over the next six years.
Housing secretary Robert Jenrick also recently announced changes to England's shared ownership schemes, in an attempt to increase the number of purchasers and make it easier for homeowners to increase their share of a property.
Jenrick said: "This government is helping hard-working families and prospective first-time buyers get their feet on the housing ladder in an affordable way.
"Thanks to the range of flexible ownership options being made available, more families across the country will be able to realise their dreams of owning their own home, with half of these homes being made available for ownership."
Key One Property : home of the 0.5% sales fee !