Another step towards estate agency boards being banned?
Posted: 26/7/2020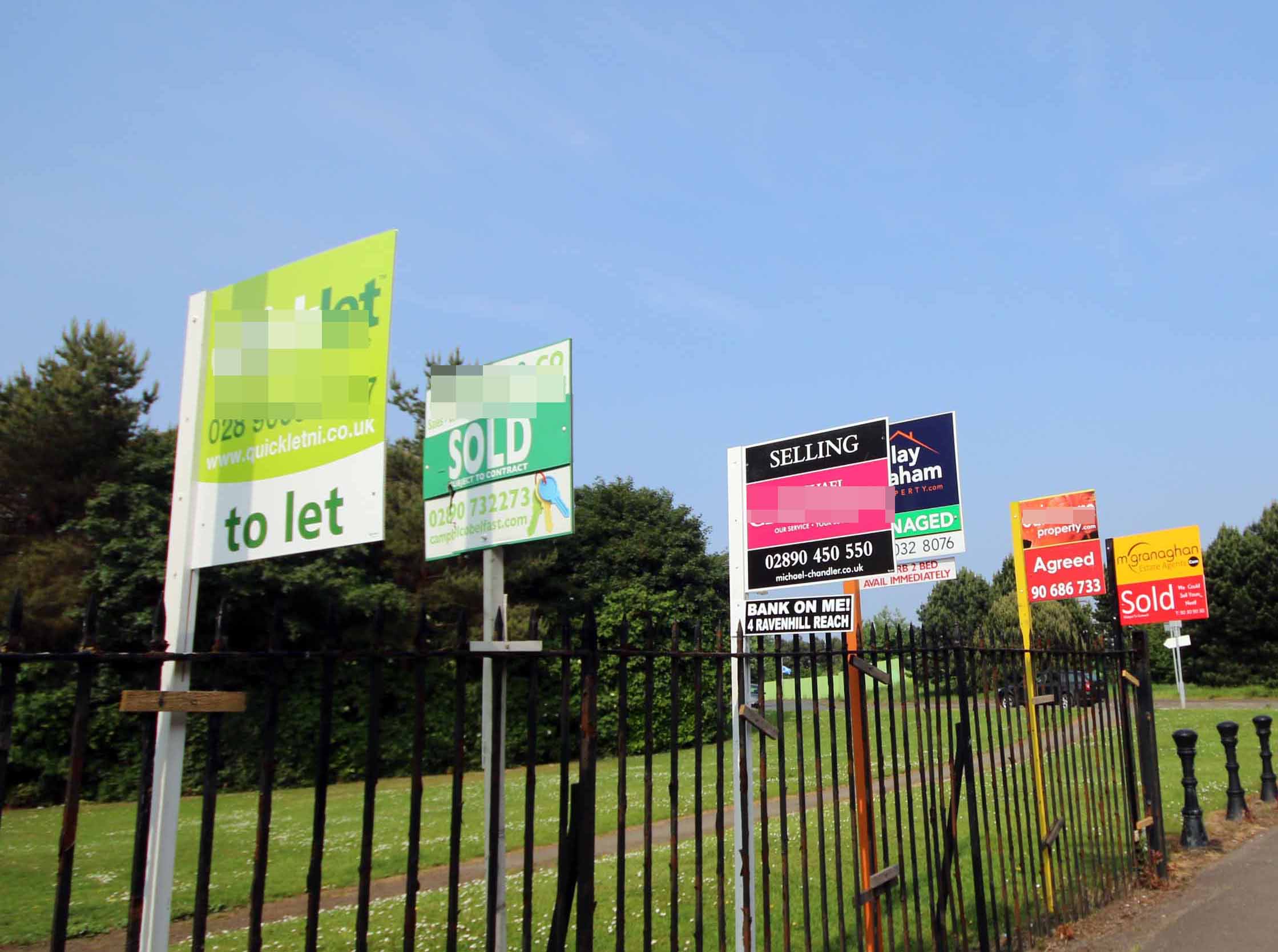 Camden council in London has been granted the power to control estate agency board erections. It is possible that other councils throughout the UK may now follow, including in NI. This is another step towards boards requiring specific advertising consent and potentially a ban on for sale and to let boards. In an age where over 90% of properties are initially found on line, is there a need for boards anymore? We think there is a place for them, as many house-hunters still drive around areas looking for property. In addition, once someone sees a property on line, they often drive to the street to have a look, and a board helps to identify that property. Plus....we do also have a number of people who tell us that a neighbour saw the board going up and let them know. This of course has to be balanced with boards not being a blight on areas. Some streets in Belfast's university area are festooned with boards that some agents leave up for way too long. That type of practice is likley to make Belfast City Council seek to take control and possibly even implement a ban. 
Key One Property sales fee is only 0.5% whilst most other agents are charging 1% ....contact us if you are thinking of selling. 
*subject to standard t&cs.