Court victory for landlords over eviction and gas certificates
Posted: 21/6/2020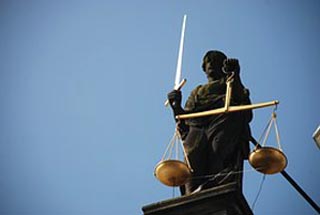 The Court of Appeal has over-turned a previous ruling that a repossession could not be granted because a gas safety certificate was not issued before the tenancy began. 
Despite the landlord making the certificate available after the tenancy had begun, the Courts initially ruled that the repossession notice was invalid, referring to a previous similar case in which the certificate was made available less than two weeks after the tenant moved in.
The Court of Appeal  has now ruled that Section 21* eviction notices are valid provided a Gas Safety Certificate is issued before the notice is given to the tenant, not before a tenant moves into a property. Court case:  Trecarrell v Rouncefield.
Prior to the NRLA being formed the Residential Landlords Association supported the landlord, arguing the situation could have breached a landlord's rights under the European Convention on Human Rights on the basis that it deprives them of their possession.
A crowd funding campaign set up by the RLA to raise money for the appeal raised more than £7,000.
*Section 21 Notices are end of tenancy notices in England or Wales however this will have an impact on reposessions in NI.
Landlord? Key One Property provide VAT free letting and management services: admin@keyoneproperty.co.uk / 028 9045 6162 (24 hours)