Experts warn that property slump could crush retirement dreams
Posted: 15/6/2020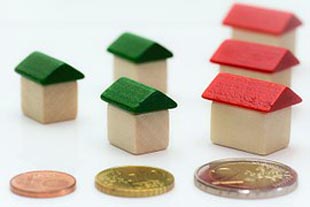 Experts have warned that millions are gambling with their future by relying on inheritance to increase their retirement funds.
A new study by Isa and pensioner provider, Hargreaves Lansdown, indicates that two-thirds of people are banking on a windfall inheritance – mainly property – to boost their pension pots.
According to Hargreaves' poll of 2,000 adults, approximately one-fifth of respondents expect to benefit from a substantial inheritance.
65 percent of study participants aged 18 – 54 said they hoped to use their inheritance to fund their retirement years.
Personal finance analyst, Sarah Coles, said:
"The average age to inherit is around 61, but 13,000 people lived beyond their 100th birthday in 2018.
"It means their offspring could be well beyond their 70th birthday by the time they inherit."
Experts say that many will have to alter their retirement funding plans amid depressed markets caused by the coronavirus, and an anticipated fall in house prices, which means that many will receive much less than they expected.
Nationwide building society says that house prices have already dropped by 1.7 percent, the biggest month-on-month decline since the 2007-2008 financial crisis.
However, according to lender Halifax, average property values across the UK dropped by 0.2 percent.
The bank's index recorded monthly falls of 0.6 percent in April and 0.3 percent in March, while showing that property prices were 2.6 percent higher than the same month in 2019.
Predictions on house prices have been erratic following the reopening of the housing market in mid-May.
A UK economic forecasting group, the EY ITEM Club, predicts property prices to fall by 5 percent in the coming months, while other forecasts say that house values could fall by as much as 20 percent in a 'worst case scenario'.
Meanwhile, mortgage approvals have also nosedived to levels not seen for nearly 20 years.
Key One Property offer VAT free services for sales, lettings and management.