Labour at it again: trying to increase rental expense
Posted: 16/4/2016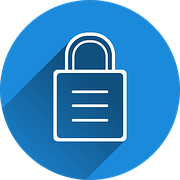 Labour are at it again, this time tabling changes to the Housing and Planning Bill.
They are suggesting that agents would not be able to take an application fee from a tenant without having Client Money Protection insurance (CMP). Of course CMP only protects against honest agents, not against rogue or scamming agents who are out to steal money.
The housing minister has said there will be no CMP requirements at the minute as the government reviews all the other recent legislative changes. So who would have to pay for the expensive CMP insurance - tenants of course. And Labour say they want to reduce costs for tenants....?
Just to clarify our position on CMP at Key One Property: we adhere to the principles of CMP but believe that additional insurance is an unnecessary expense. Locks only keep honest people out!