New Energy Regulations For Rented Property
Posted: 1/4/2016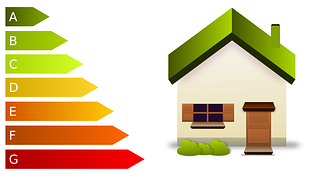 With effect from 1st April 2016 tenants in England and Wales (NI to follow) will be able to request consent from their landlords to carry out energy efficiency improvements to privately rented properties.
The landlord will not be able to unreasonably refuse consent. It will, however, be the responsibility of the tenants to ensure that the works are funded and the intention is that no upfront costs should fall on the landlord, unless the landlord agrees to contribute.
There are separate regulations requiring properties to be brought up to an E rating on an Energy Performance Certificate (EPC) which are effective from the 1st April 2018.