Not So Grand Design Debacle
Posted: 22/9/2019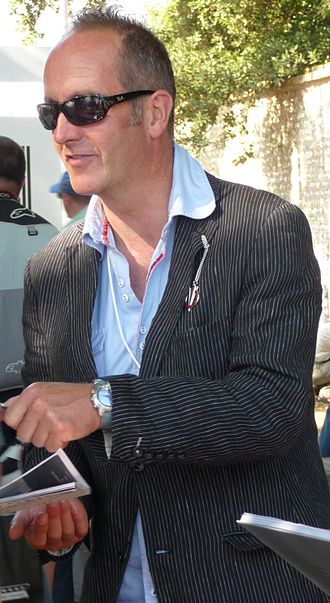 Investors in TV presenter Kevin McCloud's housing projects have been told they could lose almost all their money.
McCloud, who fronts Grand Designs, raised funds for his Happiness Architecture Beauty (HAB) businesses between 2013 and 2017.
Investors who put £2.4m into one of the bonds are on course to lose between 74% and 95% of their money in a worst-case scenario, the Guardian has reported.
Another set of investors who ploughed £1.9m into one of the HAB companies in 2013 believing they would expect dividends of at least 5% by the end of 2016 have not received any money.
McCloud told the Guardian: "I stand shoulder to shoulder with those who have lost money. I will of course do everything in my power to improve the current situation."
McCloud set up HAB Housing in 2007 to challenge the way "identikit volume housing" was built in the UK.
In 2013, HAB Housing reportedly broke the then world record for crowdfunding when 650 people contributed £1.9m.
In January 2017, his mini-bond scheme raised £2.4m for HAB Land.
However, these last  investors have now received a letter from HAB Land Finance which said that after completing projects at Kings Worthy, Hampshire, and Cumnor Hill, Oxfordshire, the net return for bond holders would range from £69,000 to £606,000 – equivalent to somewhere between 3p and 26p for every £1 invested.
As a result, the company has proposed a restructuring of the bonds whereby investors will not see any of their money back until at least 2024.
The letter says HAB Land cannot trade without further funds.
A separate letter from McCloud to the 2013 crowd-funding investors, sent last month, says: "HAB Housing currently owes just under £1.6m to HAB Land."
The letter says: "We have fought to remain in business and to protect our investors' interests. Unfortunately, there is no reasonable prospect of liquidity for these shares."
McCloud said he was still convinced "in the vision of HAB" but said that he was "less experienced than many around me, and I wish I had been less reliant on the executive team over the years".
McCloud said he is HAB Housing's largest single investor and has supported the business financially for 12 years.
In the long-running TV series, Grand Designs continually highlights self-builders who have gone over budget.
https://www.theguardian.com/tv-and-radio/2019/aug/22/investors-kevin-mccloud-property-schemes-huge-losses?CMP=Share_AndroidApp_%2BBlueMail
Image: Wikipedia