Purplebricks - Advertising Complaints Upheld
Posted: 31/3/2016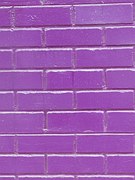 Three complaints have been upheld against Purplebricks by the advertising watchdog.
As a result Purplebricks must not repeat some claims that were in a TV advert.
The complainants who approached the Advertising Standards Authority with concerns included a Purplebricks competitor, House Simple. The other two were members of the public.
At Key One our fees are fair and simple: £99 to market your property, or £199 if you would like us to conduct the viewings (as oppose the vendor). Then £500 when your property is sold. This is for property up to £250,000, subject to our normal terms and conditions.