Landlords Sentenced For Tax Fraud - One Employed by HMRC
Posted: 31/3/2016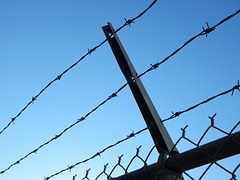 A married Uxbridge couple raking in over a million in property, were found guilty and sentenced for tax fraud, committed while the wife worked for HMRC.
Former HMRC employee, 47-year-old Savita Seth and her husband Naveen Seth, 47, both of Manor Waye in Uxbridge, failed to declare over £1.2 million earned from their property portfolio to HM Revenue and Customs (HMRC) and falsely claimed tax credits.
The wife avoided jail with a two year prison sentence, suspended for two years on Wednesday, March and husband Naveen was handed a three year and eight months prison sentence on February 26, 2016.
Both were found guilty after a trial at Crown Court on January 14, 2016.
The pair didn't tell HMRC about the money they had earned from renting out and selling properties – evading over £170,000 in Capital Gains and Income Tax after allowable business expenses were taken into account. The couple also continued to claim tax credits without declaring the cash.
Are your tax affairs up to date? Make sure you know the law, visit www.hmrc.gov.uk. We are happy to put you in touch with tax advisors/accountants.