Brexit causing drop in buyer demand?
Posted: 7/6/2019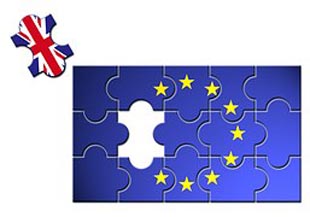 Brexit continues to drag on market activity as estate agents  report a continuing decline in buyer demand, instructions, listings and sales.
The latest RICS Residential Market Survey for March shows that more of its member agents have seen a drop rather than a rise in buyer demand for the eighth consecutive month, which also kept agreed sales negative.
The average time taken for a residential property to sell in the UK, from listing to completion, remained unchanged at 19 weeks, the longest since this series was introduced in 2017, RICS said. No regional figures are available.
Property supply has also become progressively weaker, with more agents reporting a drop in listings.
Despite this, surveyors were still more hopeful of a rise rather than a fall in sales activity over the next 12 months.
Much of the blame for the market slump was placed on Brexit uncertainty, but RICS is also warning of a slowdown in house building.
THINKING OF SELLING? DID YOU KNOW THAT OUR SALES FEE IS ONLY 0.5% AND WE CHARGE NO VAT?
CALL US ON 02890 456162 OR EMAIL US keyone@btinternet.com
Note: Sale fee 0.5% subject to minimum fee of £500 and normal T&Cs. Excludes listing cost from £99.