Right to Rent Scheme ruled ILLEGAL
Posted: 1/3/2019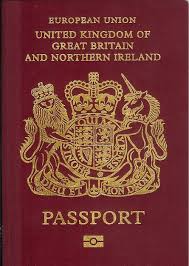 The government's Right to Rent scheme has been thrown into disarray after the High Court ruled today that it breaches human rights legislation.
Mr Justice Martin Spencer has ruled that the scheme breaks the European Convention of Human Rights because it leads to discrimination against non-UK nationals living in the UK and British ethnic minorities.
He was persuaded by evidence given in court that discrimination by landlords within the private rented sector was taking place 'because of the scheme' and that the government's own evaluation of it "failed to consider discrimination on grounds of nationality at all, only on grounds of ethnicity".
I a daming verdict, Justice Spencer (left) also said: "The safeguards used by the Government to avoid discrimination, namely online guidance, telephone advice and codes of conduct and practice, have proved ineffective.
"In my judgment, in those circumstances, the Government cannot wash its hands of responsibility for the discrimination which is taking place by asserting that such discrimination is carried out by landlords acting contrary to the intention of the Scheme."
John Stewart, Policy Manager at the Residential Landlords Association (RLA) , says the organisation had warned "all along" that  turning landlords and agents into "untrained and unwilling border police" would lead to the exact form of discrimination the court has found.
"We call on the Government to accept the decision, scrap the Right to Rent, and consider what else can be done to sensibly manage migration."
The RLA has been working with Liberty to support the Joint Council for the Welfare of Immigrants in bringing this Judicial Review of Right to Rent, a policy that was introduced by Theresa May when Home Secretary.