Only 1 in 3 Home Movers Happy With Conveyancer
Posted: 23/3/2016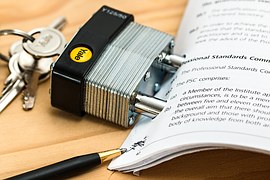 A new report says that fewer than one in three (30%) of home movers are happy with the conveyancer recommended by an estate agent.
More home movers find their conveyancer through an estate agent than any other method, but dissatisfaction levels are so high that seven in ten would not want other home movers to use that conveyancer.
Last year over half of home movers (51% of the 5,420 quizzed) went with the conveyancer the agent recommended, a rise on the 38% who went with the conveyancer recommended by agents in 2014.
While customers are highly unlikely to recommend to others the conveyancer suggested by their agent – a score of minus seven based on promoters, unenthusiastic customers and detractors – they are more likely to recommend the conveyancer recommended by a friend (43%).
Worryingly, only 28% would go back to a conveyancer they had previously used.
The Home Moving Trends survey – by the Property Academy in partnership with tmgroup – also shows that home movers do not believe that price is the priority when choosing a conveyancer.
Only one in ten chose the conveyancer who quoted the cheapest fee.
Last year, 77% of respondents said price was "not very" or "really not" important in choosing a conveyancer. In 2014, only 15% said price was not important.
The massive swing has highlighted home movers' change of priorities: 80% are looking for a conveyancer who will communicate, and 67% want a proactive conveyancer – someone who will get things done without chasing.
The third top priority was to choose a conveyancer who could sort out problems. This too was ahead of price.
The method of communication between conveyancer and client was also highlighted: under four in ten want to be updated by telephone, with the rest preferring email or online updates.