Labour blacklists its own rogue trader property company!
Posted: 15/10/2018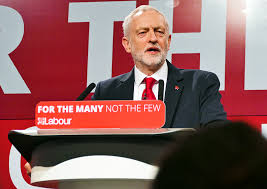 Remember Labour said they were going to set up their own property company? Well they did and they have now blacklisted it!
Westminster Council's CityWest Residential has been fined £15,000 for three breaches under the Consumer Rights Act.
Its failures included not advertising fees charged to tenants.
The fines were imposed after Westminster Trading Standards took action when CityWest Residential failed to publish these fees, and also details of its Client Money Protection scheme, plus information as to redress.
CityWest Residential is now listed on the Mayor of London's register of 'rogue' letting agents and landlords – available across London as part of an initiative by Labour mayor Sadiq Khan.