First-time buyers considerably fewer than 20 years ago
Posted: 28/8/2017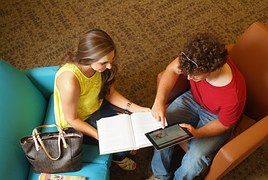 The profile of the average first-time buyer in the UK property market is considerably different than it was ten or 20 years ago, according to new data, which also shows that there has been a considerable drop in the number of buyers over the last two decades. 

This is largely due to the number of people who now see renting a home as a fantastic alternative to buying, thanks to the flexibility it gives them, and the freedom to move as and when they need to. Over the last few decades, homeowner numbers have dropped from three-quarters to as little as two-thirds. 

According to a survey conducted by the Department of Communities and Local Government (DCLG), in the year covering 2015/2016 there were 654,000 first time buyer households in England . This was largely unchanged compared to the 2005/2006 figures, when there were 675,000. 

And while the number of first-time buyer homes still accounts for four per cent of all households across the nation, it does represent a considerable fall when compared to the 1990s. According to the DCLG data, in the 1995/1996 survey, there were more than 922,000 households owned by first-time buyers in the market. 

It also said that the profile of the average new buyer has changed a lot over the course of the last 20 years. Survey data shows that the average new homeowner is now much older, more likely to buy a home as a couple and more likely to have kids. This is representative of the fact many young professionals now see renting as the best option. 

The proportion of people who are buying a home with a partner rather than going it alone when getting onto the housing ladder is now 74 per cent, up markedly from the 66 per cent who did the same a decade ago. Meanwhile, the number of people with kids who are now getting onto the ladder is up as well, now accounting for 37 per cent of the market, compared to 23 per cent last year.