Right To Rent: fines & deportations
Posted: 25/5/2017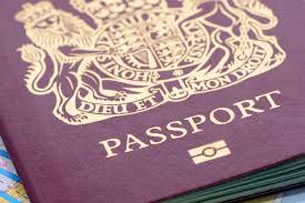 Financial penalties totalling £37,000 were handed out in the first eight months of the Right to Rent scheme's roll-out across England. The legislation hasn't come to Northern Ireland, at least not yet.
English Landlords and agents must carry out the checks on all potential private tenants under the legislation, which went live in February 2016.
Responses to Freedom of Information requests by the Press Association show that between then and the end of last September, a total of 62 fines were imposed, ranging from £80 to £3,000.
The Right to Rent scheme was preceded by a trial in the midlands which began in December 2014.
Between then and last September, 654 people came to official attention. Just 31 were deported.
Since last December, as well as civil penalties, criminal sanctions including up to five years' jail have also been in place for landlords and agents who commit breaches of Right to Rent.
Separately, new research shows that seven out of every hundred new private tenants in England are foreign nationals.
Whilst it's not the law in NI yet, we still conduct the checks as a safeguard for our landlords. Join us: keyone@btinternet.com