Labour Lead March to Ban Agents & Introduce Rent Controls
Posted: 8/3/2016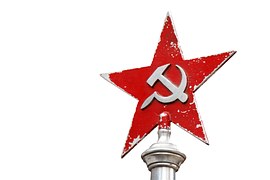 A major demonstration is planned for this weekend, aimed at killing off the Housing and Planning Bill. The union Unite says it expects thousands of people to march on Parliament to oppose the Bill. They will be putting communist style rent controls among their demands. The national demonstration will be addressed by Jeremy Corbyn, shadow Chancellor John McDonnell and a number of celebrities (yes those highly paid celebs who are in touch with the people).
The Kill the Bill campaign says the proposed legislation will lead to the biggest council housing sell-off in generations; will replace secure lifetime tenancies with much shorter ones; and hit social tenants with a combined income of £30,000 (£40,000 in London) with a pay-to-stay tax.
Among other measures would be the ability to ban letting agents from the industry. The march will assemble at noon on Sunday and end with a rally in Parliament Square. It is being supported by a number of organisations, including the Green party. Organisers say the Bill, currently going through Parliament, will make the UK housing crisis much worse, send rent and house prices soaring, and that it spells the end of council and social housing. Whilst we would also be concerned about the selling of any large swathes of council (and NIHE) housing, just what world does Jeremy Corbyn live in, or to be more precise, what world does he want to live in? Hasn't he read Animal Farm? Rent controls failed before and they aresimply the state interferring with normal market forces.
Of course we would all like chaeper housing, is he going to put interest rate controls on mortgages too? Doubt it, doing well for yourself is not in Corbyn's wee red book. As for banning letting agents, how terrible? - people trying to make a living by supplying a service to landlords. Bad agents!