Home Movers Waiting to EU Referendum
Posted: 6/3/2016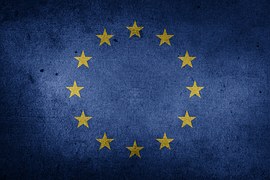 Home movers are putting their plans on hold until after the EU referendum in June.
The claim comes from removals firm Bishop's Move.
It says that in a poll of 1,000 people across the UK, a number of buyers and sellers in every region say they will wait until after June 23.
Londoners are the most determined to await the referendum result, with 47% saying they will wait until after June 23 to buy or sell.
Only 20% said the referendum would make no difference to their plans.
In other regions, between 11% and 15% of home movers are deferring their plans.
Chris Marshall, sales and marketing director at Bishop's Move, said: "It's actually a very similar situation we found in Scotland during its 2014 independence referendum.
"Significant policy decisions can severely impact the UK housing market and our own research last year also found almost a quarter of those looking to buy and sell a property delayed their move by 1-4 months in order to wait for the outcome of the general election.
Key One Property will sell your property, before or after the poll, for a flat fee of £500, with no VAT to pay. Marketing is from £99. We believe in charging fair fees for estate agency work.