Are mortgage lenders blocking longer tenancies?
Posted: 9/2/2017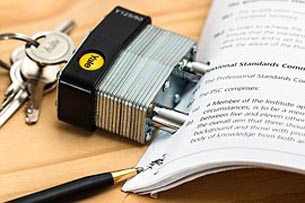 Our standard tenancy period is now 12 months. Landlords want it and so do tenants; it gives both peice of mind. But many landlords and tenants would be happy to create longer tenancies, if Buy-To-Let mortgage lenders would allow it.
Speaking during a debate on the homelessness reduction bill in 2016, Conservative MP Will Quince said: "The stumbling block here is in fact the Council of Mortgage Lenders and insurers, which say that a tenancy of more than one year is not permissible in case the mortgage holder defaults and they need therefore to sell the property as quickly as possible to recover their losses.
"It is actually those two different groups that prohibit leases or assured shorthold tenancies of more than one year."
But the Council of Mortgage Lenders said it was a myth that lenders are a barrier to longer tenancies, adding: "While it is for individual firms to determine their lending policies, our own survey shows that there is a significant number of lenders that are prepared to advance mortgages to landlords who want to offer tenancies for two or three years – or even longer."
The CML also blamed agents suggesting that it was not in their interest to create long tenancies, and whilst a few greedy ones might indeed not be working in their client's best interests, we at Key One are promoting longer tenancies where it suits both parties. As proof of this we are now experiencing longer tenancies than at any time previous. We work for our landlords - if you would like us to work for you for low, VAT free fees, then give us a call on 9045 6162 or drop us an email to keyone@btinternet.com.