Green Deal loans to start again for landlords
Posted: 1/2/2017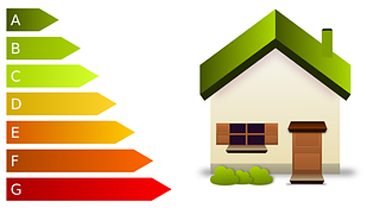 Landlords struggling to get their rental properties compliant with incoming energy efficiency rules could stand to benefit from a new round of Green Deal loans.
The original Green Deal is regarded as dead after finance was pulled in July 2015.
This meant landlords faced funding their own improvements ahead of the April 2018 deadline by which rental properties must have a minimum energy efficiency rating or face being banned from the market.
However, it has emerged that loans will be offered again this quarter after the Government sold its loan book and assets of the Green Deal Finance Company to renewable energy investor Greenstone Finance.
A spokesman for Greenstone Finance told EYE: "The new ownership will continue to service the existing Green Deal loans and will commence financing of new Green Deal loans in the first quarter of 2017.
"Green Deal financing has the potential to help landlords requested by tenants to install energy efficiency improvements including, as of April 2018, landlords who own properties that fall below the new minimum energy efficiency (EPC) rating of E."
The company is yet to release detail on how the loan schemes would work and how they can be made available so quickly.
A statement from Greenstone Finance said: "Green Deal loans not only offer competitive interest rates, but are more easily managed as loans are repaid as part of a customer's energy bill, which will normally be reduced by the energy savings generated from the measure the loan has financed – a "Pay-As-You-Save" scheme.
"Furthermore, the loan remains with the property and is paid by the energy bill payer from time to time – ensuring the payments are made by the person who benefits from the energy saving."
Kilian Pender, chief executive of Greenstone Finance, told the Financial Times that the group would also be aiming to boost the number of approved installation companies capable of offering a Green Deal plan, and that spot checks, a ratings system and other measures would be used to weed out cowboy operators.