House Prices Up or Down?
Posted: 5/3/2016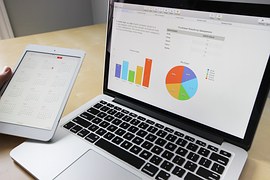 House prices ticked up last month by just 0.3%, according to Nationwide, but slid 1.4% according to Halifax.
According to Nationwide, the average UK house price is now £196,930, up from £196,829 in January.
Halifax puts the average price at £209,495 in February, but says this is down from January.
Nationwide economist Robert Gardner said there were almost 75,000 mortgage approvals in January, up from 71,000 in December.
He said: "Much of the increase is likely to be related to the impending increase in Stamp Duty on second homes, due to take effect in April.
"This is likely to have brought forward a significant number of purchases, which in turn will probably result in a fall back in approvals during the spring/summer."
Martin Ellis, the Halifax economist, said there remains a "significant imbalance between supply and demand" but felt there were tentative signs that the supply situation may be beginning to improve.