Million pound sales on the increase
Posted: 11/11/2016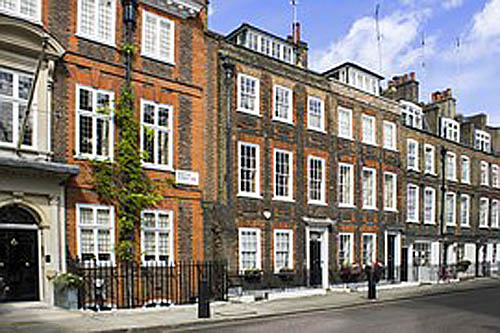 The number of million pound towns dropped in the UK in the first half of 2016 as average prices for home sales over £1m fell, according to a report.
Data from Lloyds Bank, based on Land Registry figures, revealed there were 6,684 sales of homes worth more than £1m in the first half of 2016, compared with 5,946 in the first half of 2015, up 12%.
The average price of these properties has fallen from £1.8m to 1.7m – a drop of 7%.
Virginia Water in Surrey was named as the only "million pound town" in Britain, while Cobham and Beaconsfield lost their previous year's status.
Even so, a buyer paying the average price would have owed the government £121,000 in Stamp Duty. Based on the total number of sales, this suggests a bumper £808.7m on average in Stamp Duty for the Government.
Meanwhile, the North-East of England saw the biggest percentage rise in million pound homes from six sales in the first half of 2015 to 11 in the first half of 2016.
All regions saw sales of million pound houses increase,except Scotland, which saw sales fall by a third to 81.
Predictably, more than 9 in 10 million pound sales were in London, the South-East and East of England, with Kensington & Chelsea and Westminster leading the pack.
Sarah Deaves, private banking director at Lloyds Bank, said: "Over the past year, there's been an increase in the number of houses being sold for more than £1m, but there's also been a dip in the average house price at this level for two years in a row.
"The strength of the London economy, stamp duty changes and the attractiveness of UK prime property to overseas buyers could all play a part in the boost to sales at this level."
IF YOU ARE THINKING OF SELLING WE OFFER A FIXED SALE FEE OF ONLY £500.
Fees: Marketing from £99. Set sale fee £500 up to £200,000 then 0.5% thereafter. No additional VAT.