DSS Tenants Protest in England - What About NI?
Posted: 29/2/2016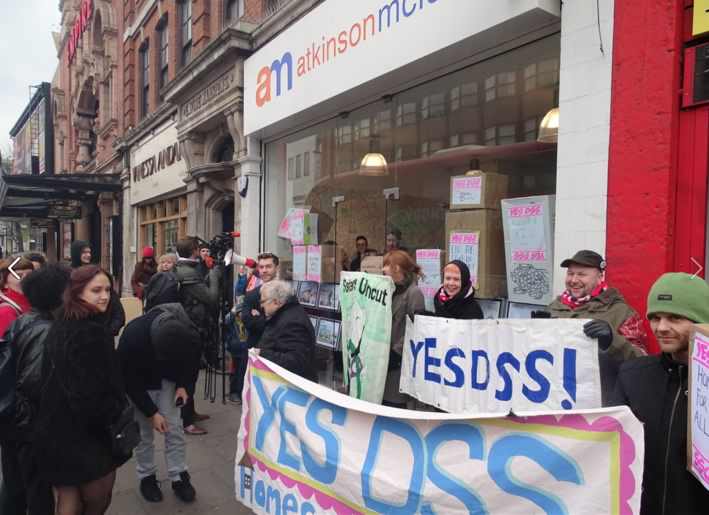 Activists protested at the weekend against letting agents and their alleged ban of tenants on benefits.
Saturday morning's demonstration began outside the town hall but then moved to various agency branches.
The Hackney Digs group protest was after members approached 50 letting agents in the borough, claiming to be benefits recipients looking for a property.
According to Digs, almost half of the agents said they had a "no DSS" policy.
Digs used social media to organise its protest, saying on Facebook: "Letting agents refuse to house people on housing benefit.
"This is terrible for lots of people, from people claiming benefit to top up their low wages, to single parents, to disabled people.
"The number of people claiming benefits to cover their rent has soared recently because rent has gotten so expensive.
"And now more and more letting agents also refuse to house people who work part time, are self employed or don't earn high enough wages.
"Where are all of these people supposed to go?
"With steep house prices and very little social housing, private renting is the last chance for more and more people in London to be housed."
ARLA managing director David Cox said: "Agents must not discriminate on grounds of any protected characteristics.
"However, a letting agent is contractually required to find the best possible tenant for their landlord clients.
"The way in which housing benefits are paid, in arrears, does not correlate to rent payments, which are required in advance."
BUT WHAT IS GOING TO HAPPEN IN NORTHERN IRELAND IF WE GET UNIVERSAL CREDIT?
If UC comes to Northern Ireland it will mean that housing benefit will no longer be paid directly to landlords and agents. This will cause agents and landlords to also say NO to benefits. Stormont needs to make sure this doesn't happen or we will have a big housing crisis here! WE have already told them.......