We'll buy when they die ! !
Posted: 25/10/2016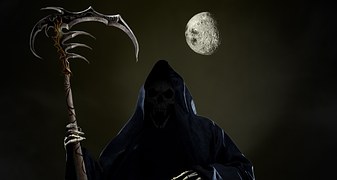 One in six millennials are waiting for a relative to die as their main route to get on the property ladder, a rather depressing poll has found.
Research by comparison website Money.co.uk of 1,000 adults aged 18-34 found one in six are banking on the death of mum or dad to inherit a home.
The research doesn't take into account the possibility that a home may need to be sold or used to fund care fees or inheritance tax, but it shows a lack of saving among young people and both a lack of awareness and willingness to use schemes that may help.
Asked what was stopping them buying, 53% said they can't afford to save and 32% said they can't afford the area they want to live in, while 19% are scared of such a big financial decision.
There is also fear among 12% of being rejected by a mortgage provider and the same amount don't know how to start looking (oh dear, the internet generation can't use the internet???).
More than a third (38%) said they want to pay off existing debts first, while a fifth of the 'romantics' are waiting until they find love to split the financial burden.
Asked if they knew what their options were, 24% hadn't heard of shared ownership and just 9% said they would use it.
More than half (57%) said they had heard of guarantor mortgages, and 65% were aware of gifting from parents, but just 6% and 11% respectively said they would use these routes.
There is also the option of the Government's Help to Buy schemes, but while 84% were aware of the mortgage initiatives, only 34% planned to use it and only 38% said they would use the Help to Buy Isa.