Post referendum property sales UP according to HMRC
Posted: 5/9/2016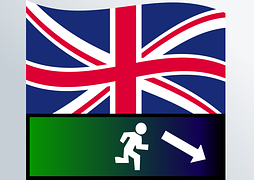 The number of residential property transactions rose in July, HMRC has reported.
The number of UK transactions increased from 103,450 in June to 104,200 in July.
The headline figures preferred by HMRC are the "seasonally adjusted" ones rather than the "actuals".
On a seasonally adjusted basis, transactions fell by 0.9% in July, down from 95,430 to 94,550.
Mind you you wouldn't get away with "seasonally adjusted" reporting figures in your landlord's accounts to the taxman – so how can HMRC get away with it?