Tenant prosecuted for sub-letting
Posted: 16/8/2016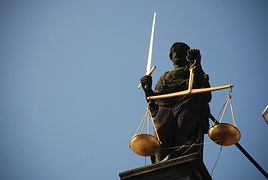 A law student in London has been found guilty of offences under the Prevention of Social Housing Fraud Act 2013 and the Fraud Act 2006 when she illegally sub let out her council property. She was discovered only after she tried to evict the tenant. The judge however went soft on sentencing, giving her time to finish her law degree!!
Full story:
Kusheema Nurse, 26, did not tell Brent Housing Partnership (BHP), which manages council housing on behalf of Brent Council in London, that she had moved out of her council flat after gaining a place at university in Bristol to study law.
She had been given the one-bedroom flat by the council in August 2010.
Yet this was two months after secretly starting a part-time job 120 miles away in Bristol.
The court heard that in June 2014 Nurse's sub-tenant approached BHP to complain about being evicted without notice and told them that he had been renting the property from Ms Nurse since April 2011.
Although she had not given him a tenancy agreement or receipts for his rent payments, he had redecorated the entire flat at his own expense.
An investigation by the council's fraud team showed that Nurse had started her law degree in September 2011 and had had various part-time jobs in Bristol.
A young woman had been rescued from a fire in the flat in February 2014. It turned out that the woman was a friend of the sub-tenant. Nurse failed to report the fire to BNP.
When interviewed under caution, Nurse chose not to comment.
She was prosecuted at Harrow Crown Court for offences under the Prevention of Social Housing Fraud Act 2013 and the Fraud Act 2006.
Nurse claimed in court that she travelled to Bristol on a daily basis and continued to live full-time at her London flat. The jury did not believe her and found her guilty, with the judge sentencing her to 130 hours of community service, adjourned for three months to allow her to take her final university exams.
Brent Council is now in the process of repossessing the property.
Cllr Harbi Farah, Brent Council's lead member for housing, said: "Sub-letting social housing isn't just selfish – it's illegal. It clogs up desperately needed accommodation while lining the pockets of people who falsely claim to be in need."