Repossessions down but tenancy evictions up
Posted: 12/8/2016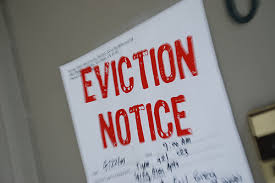 The number of mortgages in arrears has fallen to its lowest level since data was first recorded 20 years ago, according to the Council of Mortgage Lenders.
Home owners with residential mortgages and landlords with buy-to-let mortgages saw arrears of at least 2.5% fall to 87,900 and 4,700 respectively at the end of June 2016. The total is down 13.4% year on year when it stood at 106,800.
There was also a decline in both the numbers of owner-occupied, from 1,500 to 1,300, and buy-to-let mortgaged properties, 700 to 500, taken into possession. The number of mortgaged property repossessions this year is on course to be the lowest since 1982, the CML said.
It comes as Ministry of Justice figures show there were 42,729 rental evictions – in both social and private sectors – in England and Wales in 2015, compared with 5,592 mortgaged property repossessions, even though the rented sector accounts for only around one-third of the housing stock. Northern Ireland figures are not as up to date but local repossessions have been showing year on year increases.
The CML said lenders try to avoid repossession wherever possible to help owner occupiers recover from a temporary period of payment difficulty, but may move more quickly to protect their position on rental properties.
Paul Smee, director general of the CML, said: "Another welcome reduction in arrears and possessions shows that borrowers are continuing to prioritise their mortgage commitments and that lenders remain committed to helping them through a period of temporary difficulty, wherever possible.
Some are blaming rental rises for the increase in tenant evictions and calls are being made to support those tenants. Landlords and agents would mirror those calls as the vast majority have no desire to evict a good, paying tenant.