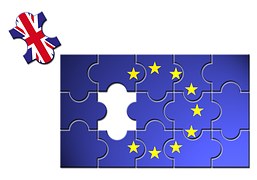 The desire for home ownership has been undimmed by the Leave vote.
A YouGov survey into tenure aspirations was conducted from June 24 to July 25 in the immediate aftermath of the Brexit referendum.
It found that 72% of adults reported they they would like to be home-owners in two years' time, rising to 80% in ten years' time.
The result is in line with previous surveys undertaken by the Council of Mortgage Lenders, showing that aspirations for home ownership are consistently strong.
CML economist Robert Pannell said: "While we cannot rule out the possibility that the Brexit vote may have dented the desire for home-ownership, the underlying preference for this tenure is clear. Indeed, the proportion of adults hoping to be home-owners in 10 years' time remains in line with its 30-year average.
"As always, there are major questions about whether home-ownership aspirations are realistic or sustainable, but fundamentally, the British love affair with home-ownership appears to have survived Brexit.
"In a world with few certainties, this may be one worth holding on to as we navigate the uncharted waters ahead."
KEY ONE PROPERTY HAS A SET FEE OF £500 WITH NO VAT TO SELL YOUR HOME (up to £200,000)