Investors Deterred By Tory Attack on Buy-To-Let
Posted: 25/2/2016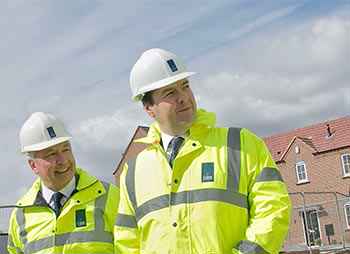 For many people buy-to-let has been an attractive income investment at a time of low saving rates and stock market volatility. But with the Chancellor George Osborne making it his goal to create what he described as a "level playing field" between landlords and those buying homes to live in, many would-be landlords are now put off the idea of investing in property, new research shows. 
Around one in four would-be landlords have been deterred from the idea of investing in the buy-to-let sector by the Government's proposed 3 per cent stamp duty surcharge, according to the study by online investment platform rplan.co.uk. 
The study has also shown that 9 per cent of UK adults have given up on aspirations to own a buy-to-let property while 30 per cent are still considering whether to do so. 
Some 14 per cent existing landlords say they will now sell one or more of their properties because of the new rules.
In his Autumn Statement last year, the Chancellor announced that a 3 per cent rise in stamp duty for buyers of second homes and buy-to-let landlords will come into play from April, almost trebling the purchase tax on a typical £275,000 buy-to-let home from £3,750 to £10,800. This came five months after he slashed the tax relief that landlords can claim on buy-to-let income, from 40-45 per cent currently to 20 per cent for all individuals – to be phased in over a four-year period from April 2017.
The 10 per cent Wear and Tear tax relief for landlords who rent out furnished homes will also be abolished in April, leaving landlords free to only claim for the amount that they have spent.
A change to Capital Gains Tax (CGT) rules also means buy-to-let landlords will, from April 2019, have to pay any CGT due within 30 days of selling a property, rather than waiting until the end of the tax year, as at present.
Stuart Dyer, rplan.co.uk's CIO, said: "The British have strong faith in property as an investment and many see it as a means of providing a pension income. But the government clearly has a policy to dis-incentivise BTL and the sharp increase in landlord mortgages revealed by the Bank of England credit survey will probably be a last rush before the gate slams shut.
"Having a buy-to-let property can also mean an over-exposure to one asset class for many investors, who should strongly consider the alternative of investing in a diversified portfolio for the long term, especially if this can be achieved through a tax-free ISA wrapper."
The pending tax changes have resulted in an inevitable rush of people trying to secure buy-to-let properties before April. But the buy-to-let market is widely expected to slow thereafter, albeit in the short-term. 
David Cox, Managing Director of ARLA, said, "Our last monthly survey showed that landlords are trying to complete on property purchases before the deadline. The changes will certainly have an impact on the market but I doubt that it will have a lasting effect. The market will adjust; probably through rent increases."