Call for letting agents to regsiter for anti-money laundering
Posted: 3/8/2016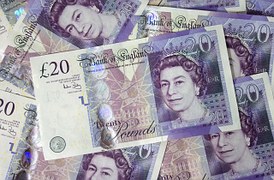 MPS are calling for letting agents to be registered for anti-money laundering just like estate agents. But the system set up by the government so that any registered body (including banks, solicitors, accountants, high value dealers, etc) is long past breaking point...it was set up to deal with 20,000 "suspicious" activity reports a year, but there are now in excess of 380,000. Estate agents must conduct due diligence on prospective clients as part of the regulations. Sensible things like are are they who they say they are and do they actually own the property? As agents, we are required to obtain evidence of this (I.D and proof of ownership) but there are other things that we are required to check that might surprise you such as are you the leader of a despot regime on the UN sanctions list? We kid you not!
As a letting agent we already employ the sensible parts of the due diligence and have done since the legislation came into force. But it looks like we are going to have to ask our landlords now if they are renting their terrace house on the Cregagh Road on behalf of North Korea, Syria, Iran, or the People's Republic of Somewhereaganistan...!!
Key One Property - Fair fees with no VAT.