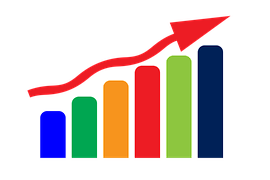 Gross mortgage lending hit an eight-year high for June, according to industry estimates, but the market may be set for a very different six months ahead.
The Council of Mortgage Lenders estimates that gross mortgage lending reached £20.7bn in June, up 16% on May.
This is the highest June figure in eight years when gross lending reached £22.6bn in 2008.
Gross mortgage lending for the second quarter of 2016 came to an estimated £56.1bn, which is actually 10% lower than the first quarter of this year, but 8% higher than the second quarter of 2015.
Mohammed Jamei, senior economist for the Council of Mortgage Lenders, said the Brexit result could soften activity.
He said: "The result of the EU referendum is likely to affect the housing market, but there remains considerable uncertainty. Although mortgage firms have ample lending capacity, activity levels are likely to bear the brunt of any market adjustment over the next six months or so, as buyers and sellers wait to get a clearer idea of where we might be headed.
"But as with the economy, the UK housing market's starting position is relatively favourable, with transactions having increased by almost 80% from post-crisis lows. Over the next six months, activity is likely to soften modestly, while lending will be driven more by remortgaging and less by house purchases."
He said the CML expects some form of monetary easing to be undertaken by the Bank of England's Monetary Policy Committee when it meets on August 4 due to the uncertain outlook.
Andrew McPhillips, chief economist at Yorkshire Building Society, said: "Mortgage lending is continuing to increase on an annual basis despite uncertainty around the EU referendum, illustrating that peoples' desire to own a property remained strong in the run up to the vote.
"The outcome of the referendum could cause some prospective buyers to postpone entering the market until the dust has settled, prompting a short-term slowdown in activity.
"That said, we still expect lending to continue to grow in the coming years, albeit at a more reduced pace due to decreased foreign investment and uncertainty around the future economic landscape following the UK's decision to leave the EU."