Lender sues surveyor for over-valuation
Posted: 26/7/2016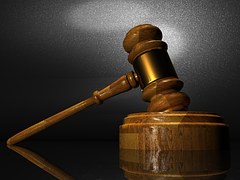 Lender, Tiuta have won a case against De Villiers Surveyors for over-valuing a property. They sued for professional negligence after De Villiers put a £4.9M valuation on a property in Surrey which only realised £2.1M.
Whilst us mere mortals are generally dealing with property up to a few hundred thousand, the case could have ramifications which may affect all sales and property prices. Having been already bitten in the last property crash, valuers are generally a cautious bunch. Anyone that has a property under-valued will know all about this. This case may make valuers even more cautious, particularly as insurance companies will be picking up the tab where they get it wrong. If valuers can't get insurance then they can't really do business.
If you are thinking of selling or renting your property, we CHARGE NO VAT on our fees.