One sided "renters bill" currently in Parliament
Posted: 29/6/2016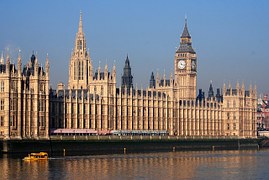 There has long been a campaign to abolish all fees charged by agents and landlords to tenants. A bill is currently on its second reading in the Lords. The law was changed lately so that agents and landlords must display all fees in connection with a tenancy. So currently, prospective tenants can see exactly what they might pay, even before they make an appointment to view a property. So they have a choice. That choice is extended to agents and landlords in that they decide what fees if any to charge, and these of course are notified to prospective tenants, up front, before they view. So if the fees are too high, the prospective tenant has the choice to keep looking. Seems fair yes? No, not for the Lib Dems and Labour. They want to ban all fees. So what's the problem with that?
Well, when a prospective tenant applies for a property, all good agents and landlords vet them. That entails both time and expenditure on their part, mainly a fee to pay for credit and I.D. searches. In Northern Ireland, most agents are pretty reasonable with their fees and charge £25 to £50 per person.The thing is, those tenants may not pass checks and then the landlord or agent would have to carry the cost of that if they can't charge the tenant. So if ten tenants apply, that could be £250-£500. Okay, to try and reference ten tenants would be rare but even referencing two or three to get to the right one incurrs extra cost. What the supporters of the bill are saying is that agents and landlords should incurr unlimited expense at the whim of tenants. So tenants, who because of having to pay a fee currently, choose which property to apply for with care, would then just apply for dozens of properties willy nilly. Doesn't matter to them as it doesn't cost right? So the agents and landlords foot the bill...
Unfortunately In England (and London in particular), agents are charging ridiculous fees, some up to £500 per application. In addition, there are agencies who take multiple applications from different prospective tenants. We think at Key One that is unfair so we only ask the most suitable tenant to apply and pay a fee. In other words we don't need to ban fees, just operate them reasonably. There are other fees that some agents charge and again we don't agree with these, such as inventory and "exit" fees. But, tenants can see all these fees even before they decide to view a property so can just give them a wide berth.
So what is likely to happen if this bill goes through? Well it did in Scotland and there is some eveidence that rents were increased, so who paid - the tenant. One alternative is for tenants to supply their own reference checks, but this is a bit of a minefield when it comes to authentication, and the agent applying due diligence. Whilst we disagree with interfering with the free market, surely a reasonable cap on fees would be a more sensible compromise?
The bill also wants to create a "rogue" agents and landlords database. But neither Labour and the Lib Dems think that there should be a "rogue" tenants database for those that trash a house and leave owing months of arrears! No that would breech their human rights. Don't worry about landlords or agents, as far as Labour and the Lib Dems are concerned, they don't have any.
Thankfully, not everything that happens in England comes our way.