What have Lord Flight, Kriss Akabusi and Cherie Blair got in common?
Posted: 27/6/2016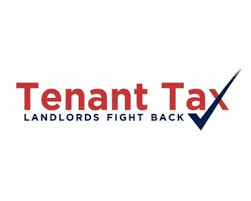 Lord Flight, Kriss Akabusi and Cherie Blair added their attendance to the 600 landlords and letting agents at the so-called Tenant Tax Summit in London yesterday.
The event's aim was to raise awareness of their campaign to get a judicial review to abolish Section 24 of the Finance Act 2015, which removes the mortgage interest tax relief that landlords have enjoyed to date.
Organisers Steve Bolton and Chris Cooper, who are landlords and the co-claimants in the legal case, say that the removal of mortgage interest tax relief is unfair on "amateur landlords" and is an indirect tax on tenants.
The campaign is trying to raise £250k for a judicial review but it is also trying to raise awareness of what is claimed to be an unfair tax on the following basis:
Taxing individual owners more than corporate owners is unfair. They elaborated on this point saying that "if you don't fight back, there's every chance they'll come after the incorporated properties too".
Landlords will pass on costs that become higher rents.
Taxing people more on their retirement  –  Government is kicking people's retirement plans.
More info on the campaign can be found at: www.tenanttax.co.uk
Donations for the campaign are being collected at: https://www.crowdjustice.co.uk/case/tenanttax/