Surprise Brexit vote and house prices - what will happen?
Posted: 24/6/2016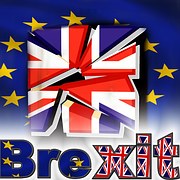 Following this morning's Brexit vote to leave the UK, our clients are asking "what will that do to house prices?"
The answer is highly complex and although many commentators say prices will fall, it may be short term while the UK "re-groups".
If we have less EU migrants then for landlords that might reduce rental demand which will have a definite downward trend on all house prices. But we don't think we are going to see the UK throwing all the current migrants out of the country, so that argument may not hold.
In theory, less EU re tape should cut costs for landlords - in theory! If the UK economy does grow faster as a result of Brexit, then, again in theory, we could see house price rises in the long term. Of course if it goes the opposite way then conversely prices will probably drop or stay static.
And as for Northern Ireland, how will we be affected?
What will happen those from the south who live and work here and if they have to leave will that affect local house prices? Well we all know from history that a "hard" border is next to impossible to achieve, so it is likely that we will have some sort of special arrangement/common travel area, so that may keep prices up.
Really, we know as much about the future as we did when we all went to bed last night, only time will tell. Our advice for property investors is as it always has been: buy and plan wisely and factor in a bit of the unknown and a bit of contingency.
Remember, whatever services you require from us they are VAT free, saving you 20%.