Repossessions down across UK but Northen Ireland highest
Posted: 17/6/2016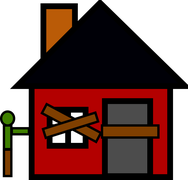 The latest figues show that repossesions in England and Wales are falling year on year. There is a north south divide hower with around 9 out of 10 repossesions happening in the north of England.
Northern Ireland is the worst place in the UK for repossesions according to mortgage provider HML. Some good news is our figures are also coming down.
If you are facing repossession, or you have a substantial negative equity problem on a property that you own and rent out, we can assist. We have provided practical solutions fr clients in partnership with a local accountancy firm. Contact us on 9045 6162.